Ballydehob
Ballydehob on Bahnhofstrasse
Venue:
Bank House,
Ballydehob
Town:
Ballydehob
Time:
6:00pm - 8:00pm
Phone:
086 822 7966
Web:
ballydehobartsmuseum.com/contact/
---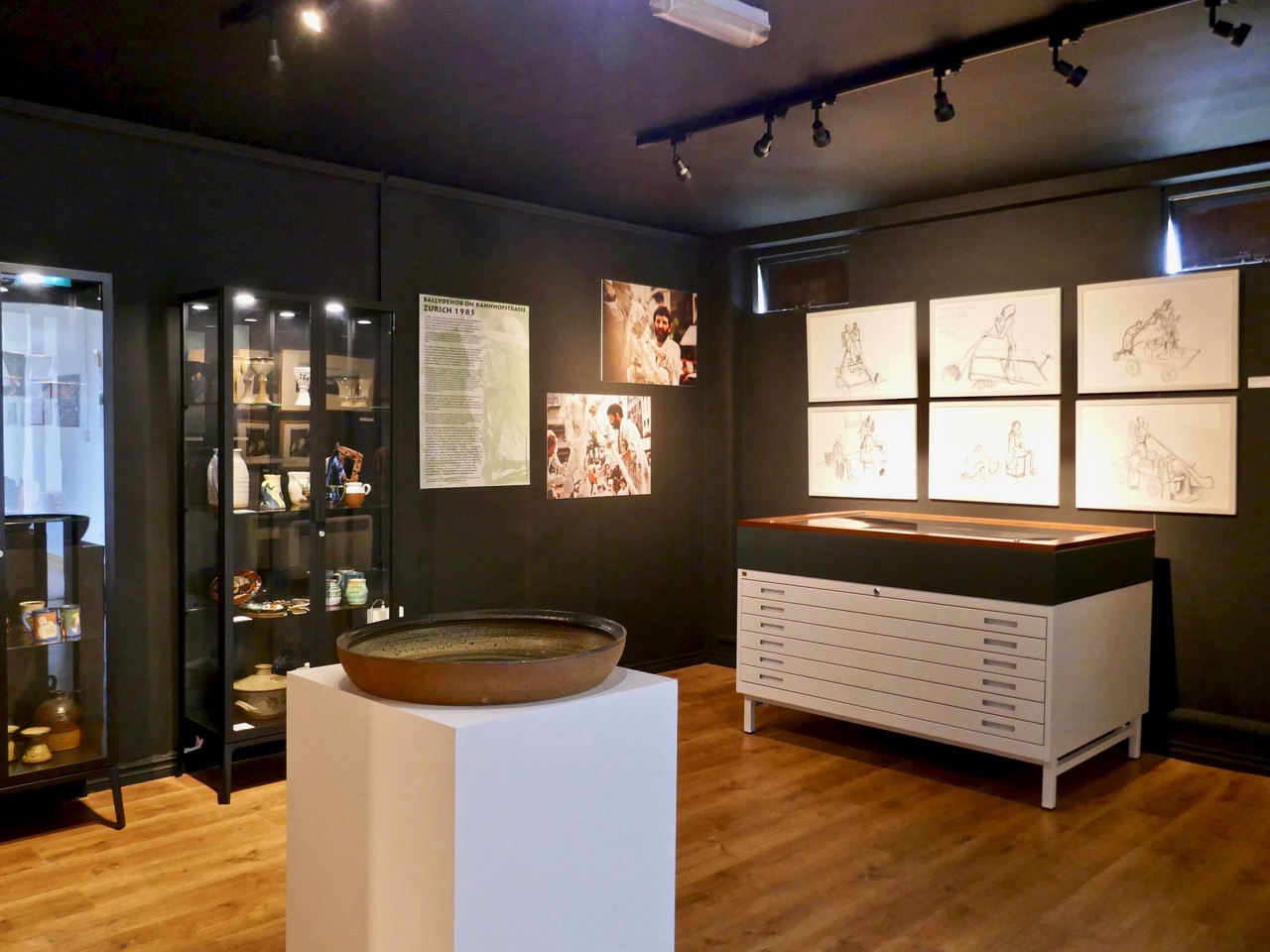 Info
Ballydehob on Bahnhofstrasse tells the story of a group of twelve artists from the Ballydehob community who travelled to Zurich in 1985 to exhibit their work to a wider audience. Brian Lalor has assembled photographs, posters, catalogues and examples of the work of some of these artists.
An offbeat part of this story – hitherto untold – reveals that in order to gain publicity in the city and bring people in to see the works, some of the artists took part in a bizarre street performance that involved sculpture, music, song – and the unveiling of a specially created character: Jack O'Metti!