Cork
Coirmcheoil ar Líne le Ealaíontóirí ó Mhúscraí
ONLINE EVENT
This event is online only
Venue:
Online,
Cork
Town:
Cork
Time:
9:00pm - 10:00pm
Web:
facebook.com/ionadculturtha/
---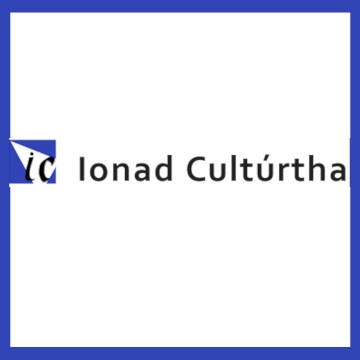 Info
Beidh coirmcheoil gairid againn i gcomhar le Ealaín na Gaeltachta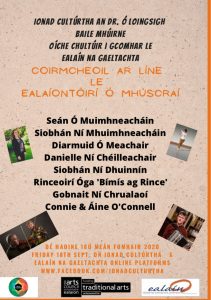 ar líne Dé hAoine óna 9 le ealaíontóirí traidisiúnta ó Mhúscraí. Beidh an coirmcheoil le feiscint ar ár gcainéil fhéin chomh maith le cainéil de chuid Ealaín na Gaeltachta!
Ionad Cultúrtha is a cultural centre located in the heart of Gaeltacht Mhúscraí, with a programme of arts events, concerts and classes throughout the year. There is a particular emphasis on traditional arts as well as outreach and educational activities. Rithtear imeachtaí trí Ghaoluinn nó go dá-theangach.