Kanturk
'McDonagh Is Dead' by Aidan O'Keeffe
Venue:
Kelly's Bar,
The Square
Town:
Kanturk
Time:
8:00pm - 9:00pm
Web:
facebook.com/kellysbarkanturk/
---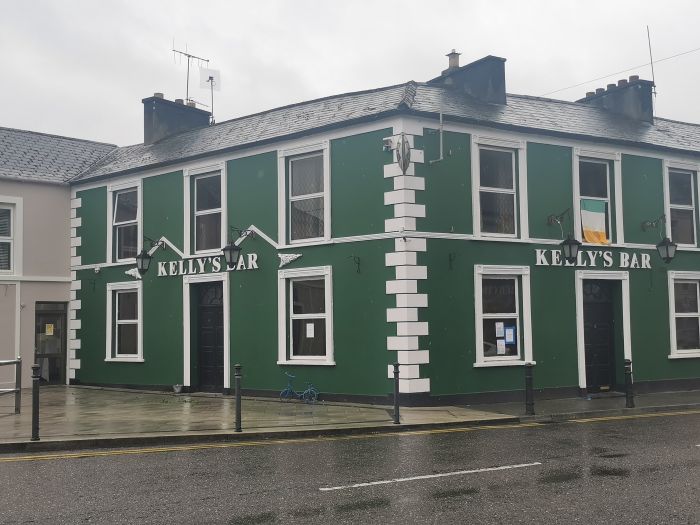 Info
"This isn't Chinatown. This is Kanturk."
"Is there a difference? Apart from the GAA teams?"
Experience the opening scenes of a work-in-progress by Kanturk playwright Aidan O'Keeffe, starring John Buckley, Philip Linehan & Tim Lynch.
Mattie Wilbury's life is a complicated game. Perambulating cattle, rampant dyslexia and the blood feud between rival Kanturk theatre groups would compress anyone's cranium. Throw in Harry, holed up since a controversial court case; erratic nephew Wayne scarfing bathfulls of pills; and a "lost" McDonagh play surfacing to spray petrol on the theatrical bun-fight.  Is it any wonder he's mightily discombobulated?
'McDonagh Is Dead' is a play about people on the make, on the edge, on the run, and close to being on the Nine O'Clock News. Everybody's got something to hide, everybody's got something to lose. The game is afoot; with McDonagh, and his Paddywhackery travesties, a stone in the shoe.