Youghal
First Cut! Youth Film Festival 2022 in collaboration with Youghal Credit Union – screening of short films from the best of Cork's emerging filmmakers.
Venue:
Youghal Credit Union,
Youghal Credit Union
Town:
Youghal
Time:
6:00pm - 8:30pm
Phone:
087 3981044
Web:
firstcutfilmfestival.com/
Facebook:
firstcutyouthfilmfestival
Twitter:
FirstCut1
Email:
kieran.quinn@youghalcu.ie
Wheelchair Accessible:
Yes
Age:
Suitable for ages above 12 yrs
Booking Required:
No
---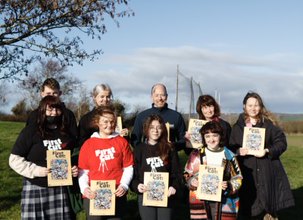 Info
First Cut! Youth Film Festival annually provides young filmmakers, age 12 to 24, from Youghal and Cork County, a platform for developing, filming and screening their short films. The annual film festival is held at various locations in Youghal. As part of Culture Night, Youghal Credit Union, who provide support to First Cut every year, will host a space to showcase a range of film reels from this year's festival that highlight the amazing talent this generation of filmmakers have to offer. Great short films by great young Cork filmmakers!