Carrigaline
South Asian Community Museum Exhibition
Venue:
Carrigaline Library,
Carrigaline Middle,
Town:
Carrigaline
Time:
9:30am - 5:30pm
Phone:
087 3396593
Facebook:
www.facebook.com/SouthAsianCommunityMuseumInIreland/?ref=pages_you_manage%20.
Email:
amna.walayat@gmail.com
Wheelchair Accessible:
Yes
Age:
No age restrictions
Booking Required:
No
---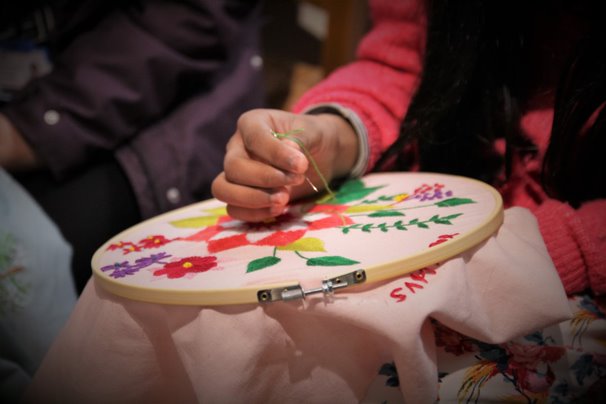 Info
South-Asian Community from Cork County has collaboratively created the Celtic motives in indigenous stitches to make a tapestry. The project is part of South-Asian Community Museum by Amna Walayat, a Creative Producer in residence with Cork Co.Co. supported by Creative Ireland.