Katie Holly In A Starring Role As Cork County Culture Night Ambassador

Cork County Council Library & Arts Service is delighted to announce playwright Katie Holly as Cork County Culture Night Ambassador for 2020.
Katie Holly is a graduate of Drama and Theatre Studies, and she subsequently completed a Masters in Irish Literature, both in University College Cork.  Her first play Marion starring Laura O'Mahony (RTE's 'Bridget and Eamon' and 'The School') premiered at Cork Midsummer Festival 2016 and was invited to Clonmel Junction Festival, Skibbereen Arts Festival and toured to many venues around the country.  Her second play Sharon premiered at Cork Midsummer Festival 2017 and was immediately invited to West Cork Fit-Up Festival, toured to Bewleys Theatre Cafe, Dublin in 2018, was recorded and broadcast as a radio play on RTE Radio 1 and won a New York Festival Award for 'Best Digital Drama'.  Katie has also written and produced two productions as part of Creative Communities Scheme, supported by Cork County Council and collaborated with visual Artist Marie Brett on 'Day of the Straws', an online artwork for Cork Midsummer Festival 2020.  Up until March 2020 Crowman (her third professional play) was touring nationally, starring Jon Kenny.  She was commissioned by Cork County Library Service and Arts Office to write 'Crossword' for Bealtaine Festival 2019, a two person play that toured to libraries in Cork County.
Speaking about the role as Cork County Culture Night Ambassador, Katie said:
"I feel privileged and proud to be Cork County Culture Night Ambassador, and look forward to the most innovative Culture Night yet.  It had to be more innovative than previous years because we've never had to engage with restrictions and guidelines like these before…but I think that these seeming limitations have driven us to think laterally about how we communicate, how we express ourselves and how we share cultural experiences in a post Covid-19 era.  
I am delighted to be involved in three projects as part of Cork County Culture Night on 18th September.  A play I wrote called 'Crossword' will be broadcast as an online audio drama (starring Tadhg Hickey and Danny Buckley).  I will act in a short play I wrote called 'Pageant' (with Irene Kelleher) outdoors to a limited audience in Schoolyard Theatre, Charleville, a play which involves the fabulous local trad group 'Ceoltoiri Clarach'.  An online artwork called 'Day of the Straws' on which I collaborated with visual artist Marie Brett, will find a physical home in Sirius Arts Centre.  
These pieces, amongst the many talented artists and gifted arts organisers in the county who are producing work to be experienced for free by the audience, show what we as a people can do to feel a part of the cultural community, even if we cannot all be in the same physical space.  Here is to a fantastic Culture Night around our beloved County Cork!"
Katie joins a plethora of talent in bringing physical and digital events to towns, villages and homes across the county on Friday September 18th. There is something for all the family in this new and innovative style of Culture Night. Proudly supported by Cork County Council and the Arts Council, this is "Culture Night… Re-imagined." For a full list of events, go to culturenightcorkcounty.ie and follow Cork County Arts on social media using the handle @CorkCountyArts.
---
Department of Media, Tourism, Arts, Culture, Sport and the Gaeltacht Issue Clarification on New Measures
On 18 August 2020, the Government announced additional measures in an effort to stop the spread of COVID-19, including the following for Cultural and social activities: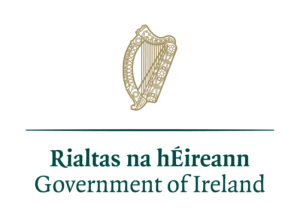 they should close by 11.30pm
all customer facing staff to wear face coverings
all customers to wear face coverings until seated and again on departure
they are required to keep contact details to support contact tracing
all customers to be seated at a table, with no seating allowed at the bar and table service only
maximum of 6 seated at a table
no formal or informal events or parties should be organised in these premises
all tables must have hand sanitiser
These measures will remain in place until 13 September 2020. The Government will prepare a Roadmap for resilience and recovery before that date.
For the full statement from the Department, click here.
In clarification for the arts sector on Wednesday 19 August, the Department of Media, Tourism, Arts, Culture, Sport and the Gaeltacht released a statement:
Businesses/services such as cinemas, galleries, theatres etc are deemed to be controlled environments, with appropriate protective measures in place such as physical distancing between people.
These venues can continue to operate under existing limits* where appropriate physical distancing can continue to be maintained. Individual groupings attending these venues must be limited to six people from no more than 3 households.
Similarly outdoor arts events which take place in venues which allow for a controlled environment where social distancing can be ensured can also proceed on the basis of existing limits.
For further assistance, event organisers in the cultural sector can email artsunit@chg.gov.ie with their query and contact number. The Department will respond to your query as promptly as possible.
---
Cork County Culture Night Line Up
Mixing online & physical; playing with time and with space; crossing the county and crossing the country – this year's Cork County Culture Night line up is bursting with events for the whole family. With one month to go, the line up is continuing to evolve and ranges from radio-plays in North Cork, aerial dance in the West, puppetry and art trails in the South and online exhibitions in the East.
Below, check out some of the amazing visual treats that await you on Friday 18th September in Cork County. Keep up to date with the events by clicking on What's On and checking out our social media at @CorkCoCo
---
GET INVOLVED IN CULTURE NIGHT 2020
Culture Night, the annual celebration of culture, creativity and the arts, takes place Friday September 18th 2020. To participate in Culture Night your event has to be free to the public and take place between 4pm-Midnight on Friday September 18th 2020.
Why take part?
Aside from being a fantastic event, Culture Night can have a lasting impact on communities. Culture Night has:
Proven to be a wonderful opportunity for new and established organisations/groups/artists to build a profile for themselves and the work they do.
Provided a valuable platform to reach new audiences.
Made it easier for people to play a role in their local cultural scene.
Helped create a sense of community and belonging.
Provided opportunities for networking between local organisations, groups and artists.
Events can range from something as simple as hosting a storytelling event, organising an exhibition, to more complex events such as concerts, dance performances or parades, all of which reflect the diversity of culture in County Cork. This year, we will celebrate the theme of 'Culture Night Re-Imagined', so the digital platforms that have become central to culture in recent months will continue to provide culture from Inchigeela to Inchon. Culture Night Cork County aims to become limitless for 2020.
What role will Cork County Council Arts Office play?
The Arts Office will compile all information for the countywide programme. We are here to help and will provide a targeted PR campaign to ensure public awareness of these events at a local, regional and national level as well as marketing support through the Culture Night Cork County website, National Culture Night website, social media, print programme and distribution.
You can contact us on:
Tel: 021 434 6210
Email: culturenightcorkcounty@gmail.com