Carrigaline
A Living Exhibition – Vintage and lace
Venue:
Carrigaline Parklet,
Main street
Town:
Carrigaline
Time:
6:30pm - 7:30pm
Phone:
086 3220336
Web:
www.owenabuearts.ie
Facebook:
Owenabue Arts Collective
Twitter:
twitter.com/owenabuec?lang=en
Email:
info@owenabuearts.ie
Wheelchair Accessible:
Yes
Age:
No age restrictions
Booking Required:
No
---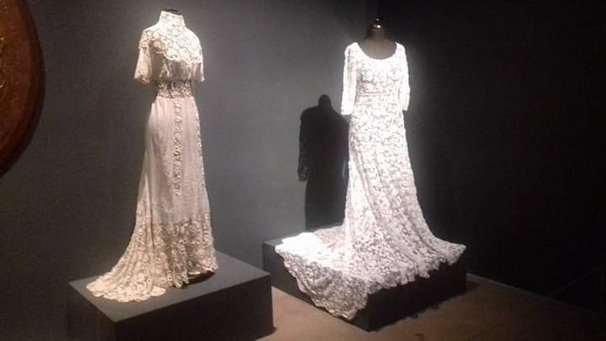 Info
Internationally renowned lace maker, Veronica Stewart, shares her collection of beautiful intricate lace, vintage clothing and antique prams. Veronica will host this living Exhibition which will take the form of a performance using live models. Walking through the Parklet area, main street Carrigaline, the models will be dressed in exquisite apparel from a bygone era. St John's College Fashion Department will also display a collection of discarded clothing refashioned into new garments. The old and the new – heritage and future !