Fermoy.
All Shook Up launch
Venue:
Palace Theatre, Fermoy,
Ashe Key
Town:
Fermoy.
Time:
8:00pm - 9:00pm
Phone:
086 2499721
Facebook:
m.facebook.com/770861279603801/
Twitter:
All Shook Up Launch- Fermoy Musical Society
Email:
Musicalsocietyfermoy@gmail.com
Wheelchair Accessible:
Yes
Age:
No age restrictions
Booking Required:
No
---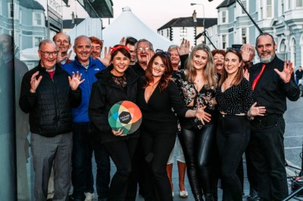 Info
Listen up y'all!! Come meet the cast, hear the music and Let Yourself Go at the launch of our all new, hip swivelling, lindy boppin' show "All Shook Up", which takes place in the Palace Theatre Fermoy from November 5th to the 12th! Tickets on sale NOW!