Fermoy
Fermoy First Impressions
Venue:
The Richmond Revival,
Richmond Hill,
Town:
Fermoy
Time:
6:00pm - 9:00pm
Web:
fermoycameraclub.net
Facebook:
Fermoy Camera Club - FCC
Email:
fermoycameraclub@gmail.com
Wheelchair Accessible:
Yes
Age:
No age restrictions
Booking Required:
No
---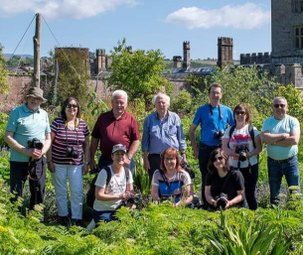 Info
"Fermoy First Impressions". This is open to everyone to submit a photo from their phone camera roll depicting a scene from our town. They would particularly like to engage with people who have moved here from other parts of Ireland and from across the world. This exhibition will be shown on Culture Night in the Richmond Revival and will also be published into book format for the libraries.